Get Rid of Dark Spots in 2 weeks with
✨Pretty Kitty Kit✨
Fades away dark spots safely

pH balanced for intimates area
Real Customer, Real Results
Before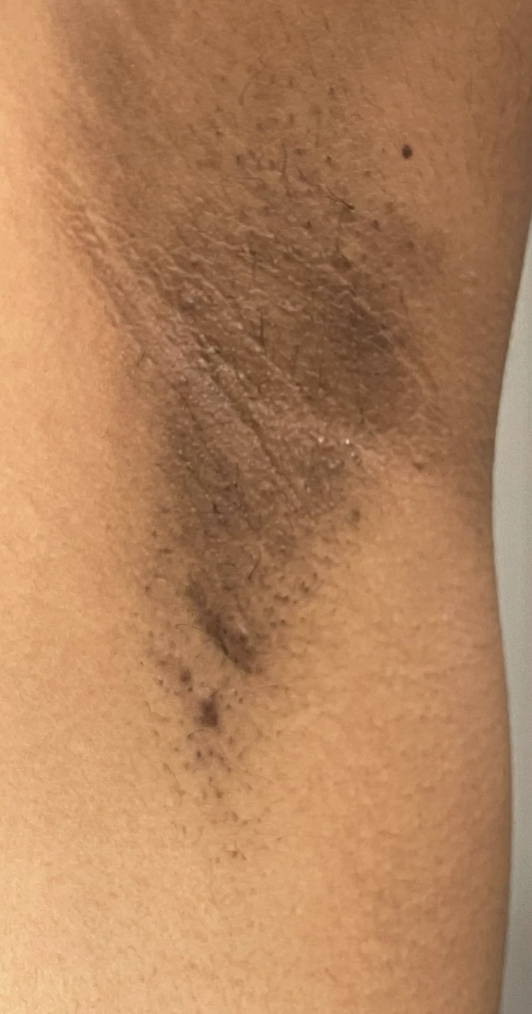 After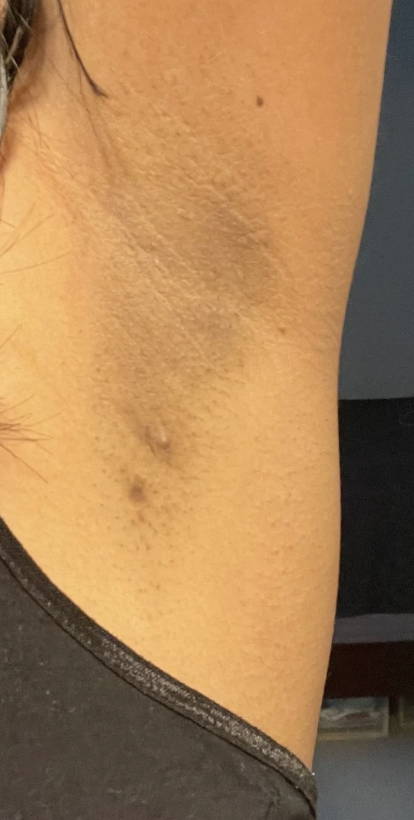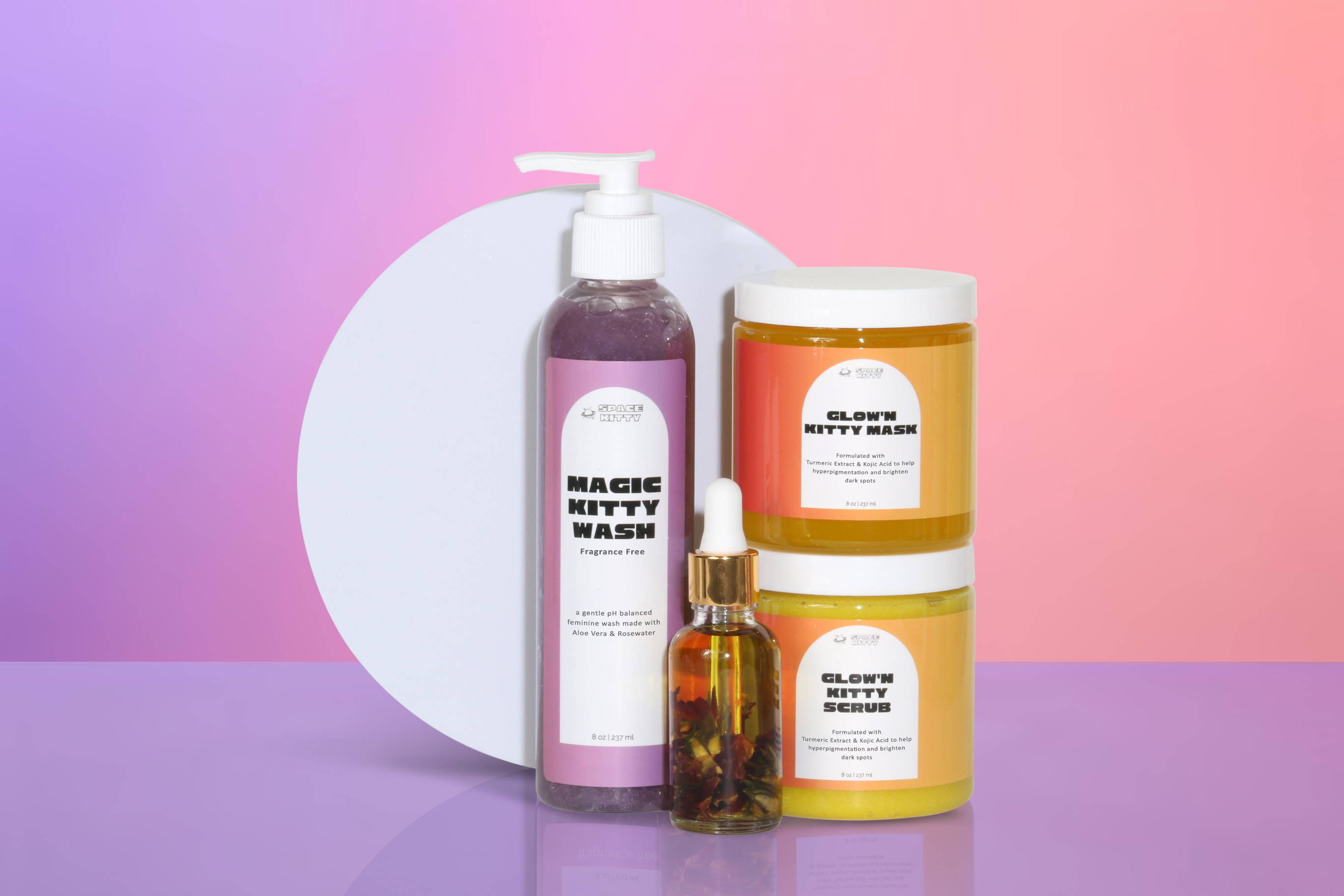 4.5/5.0 Ratings (753 Customers Review)
Trusted By More Than 30,000 Customers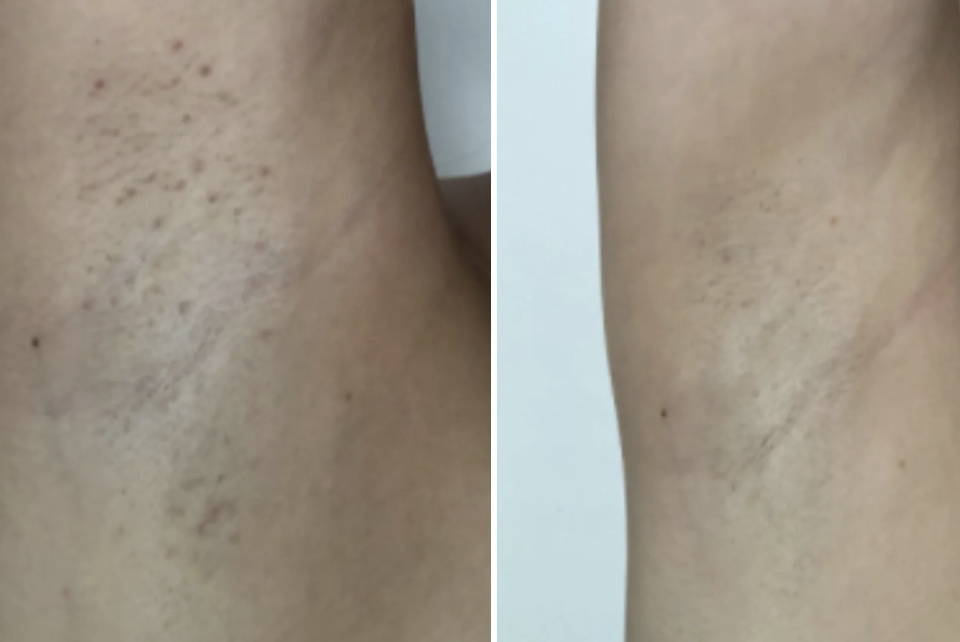 No more ingrowns... SMELLS AMAZING

I've been using this kit for 3 weeks and let me tell you I have no more ingrowns and ugly bumpy spots on my pits and kitty. Ladies you need this kit i promise you wont regret it, their customer support is also amazing, I can't recommend this enough, I'm forever a customer with spacekitty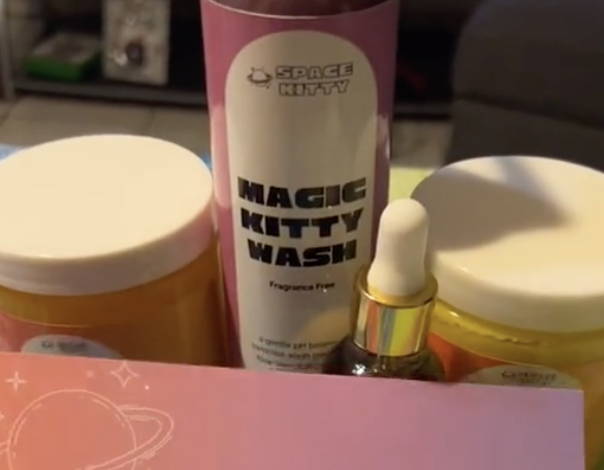 My dark areas made me so self conscious. First week I saw a HUGE difference. My kitty is so pretty now!
I highly recommend this product..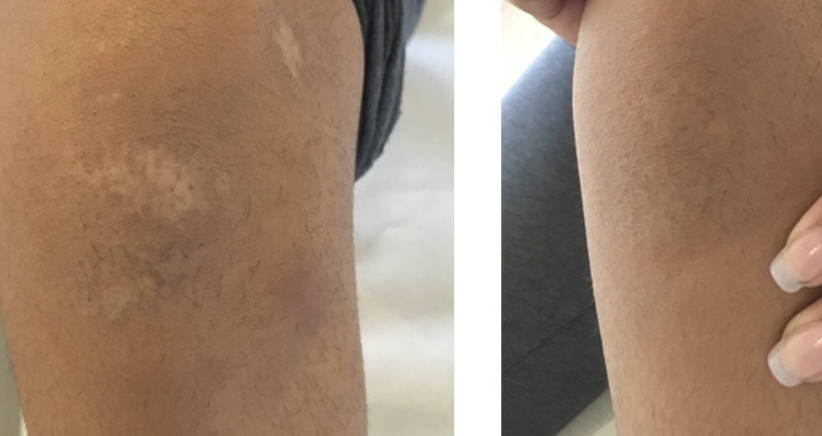 I've been using it during my vacation and it keeps my kitty area and inner thighs pretty clear and feeling smooth with the oil drops I put on them too. Wow what an awesome set 😊 thank you and will be getting more when I'm finished with this duo .
100% Risk Free, Money Back Guranteed
4.5/5.0 Ratings (753 Customers Review)
Frequently Asked Questions
Need help finding an answer to your question? Ask our customer support at aime@spacekitty.co
How long does shipping take?
Processing time is 3-5 business days, shipping takes 2-3 days depending on shipping carrier.
Is there bleach? What are the ingredients?
We DO NOT use bleach in our products. All products are made with natural ingredients.
Active Ingredients in Glowing Kitty Scrub and Mask is Turmeric Extract & Kojic acid
Whats your refund policy?
Our refund policy last 7 days after receiving your product, if you are un happy with results please contact aime@spacekitty.co